Automated Weld Inspection System
Visualise your Production
Operator feedback,
management dashboards,
remote monitoring.
Plug & Play with your Equipment
Add to your existing welding heads
for high-resolution data.
Capture your Welding Experience
Obtain production consistency from
every operator.
Reduce your Production Costs
Resolve production deviation in
real-time with full traceability.
Let audio tell you the full the story where video can't
Rectify before it becomes expensive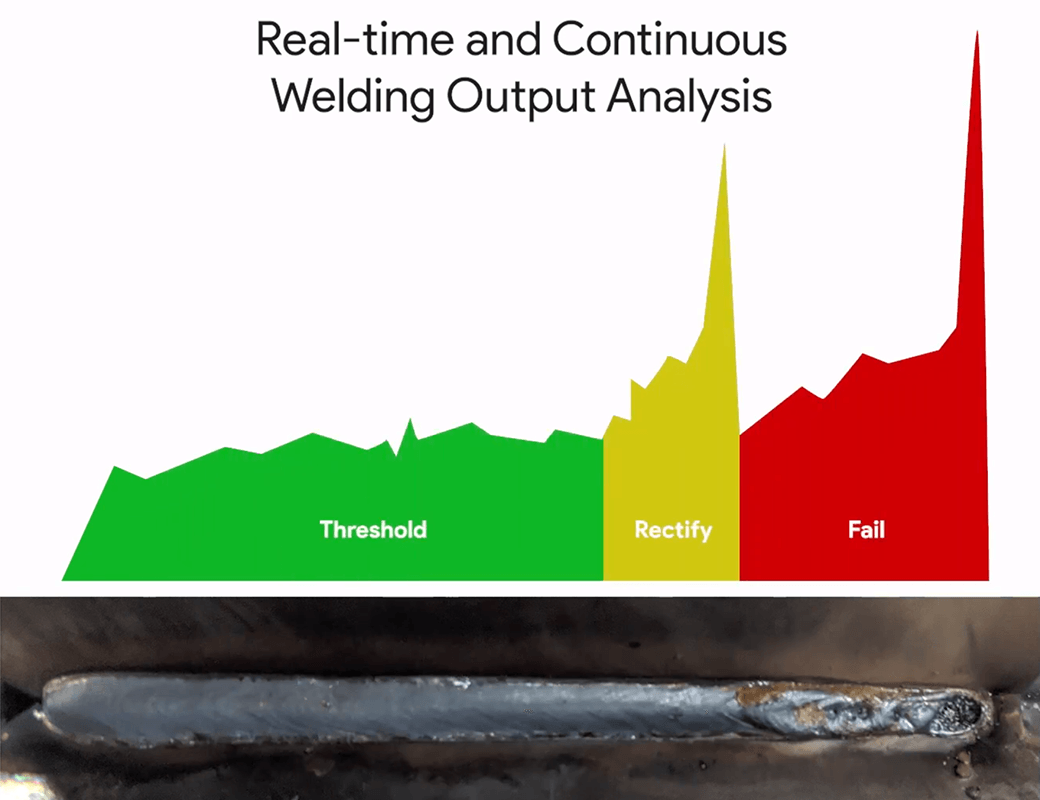 3D printed sensor housing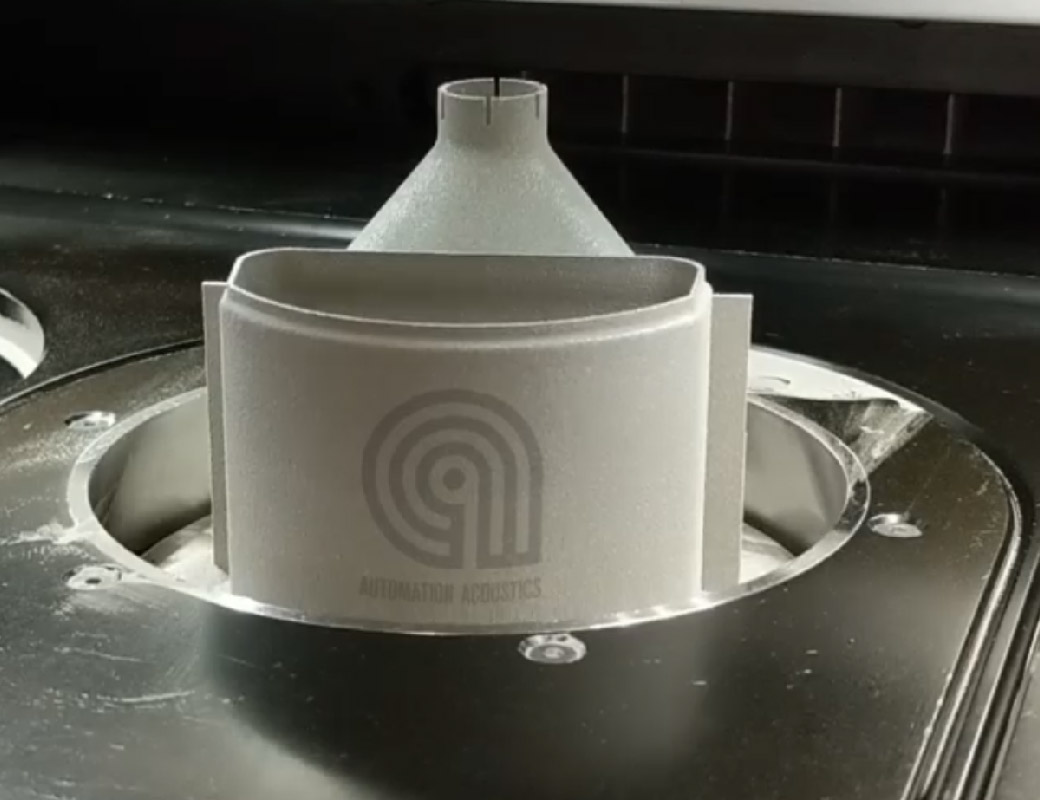 Simple visualisation of defect location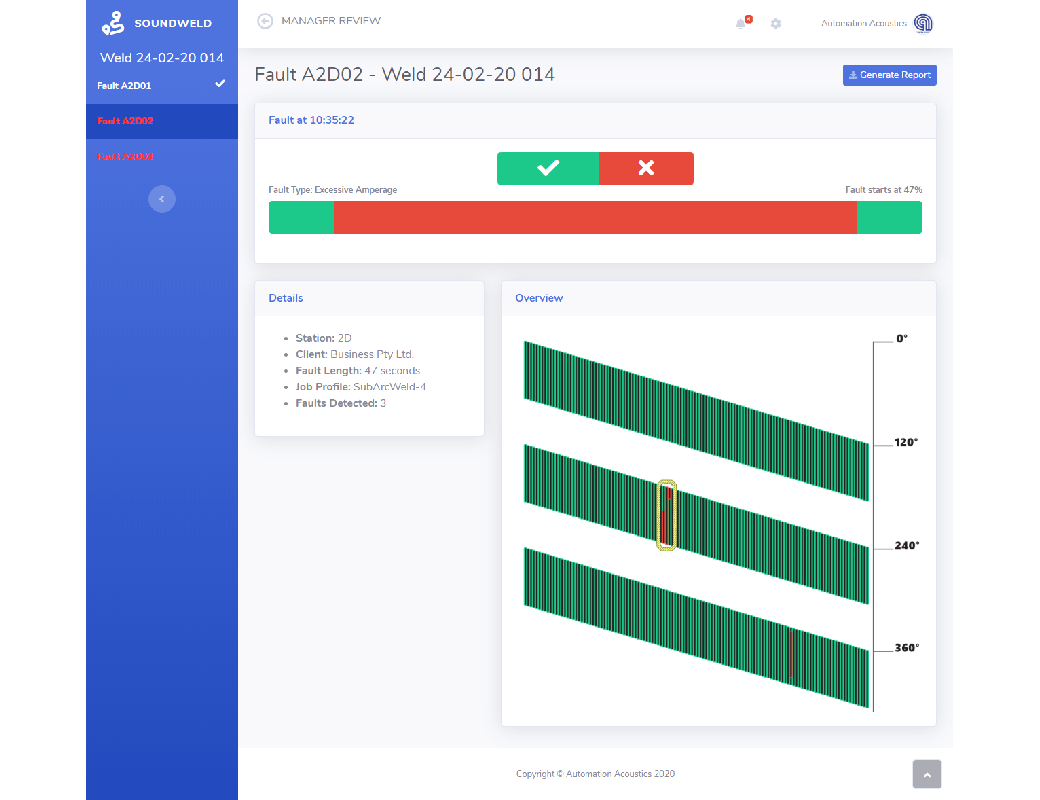 Experienced welders understand the importance of sound.

Let SoundWeld™ continuously guide your operator.
SoundWeld captures the high-resolution sound of your welding process.
SoundWeld simply plugs onto your existing production equipment.
SoundWeld monitors, identifies and locates deviations against your benchmark weld.
SoundWeld uses Machine Learning to interpret your optimised process parameters.
Tailored reports for traceability and management.
No upgrades or training required. The system is ready to be used by everyone.
---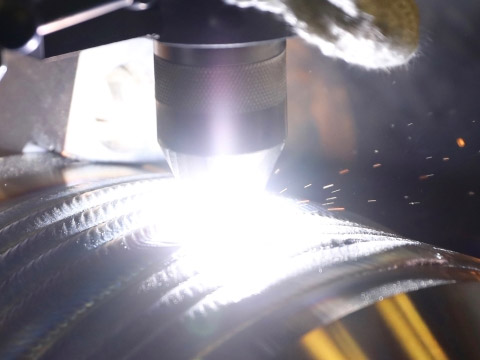 Plasma-Transferred Arc Welding
- Identify powder blockages.
- Verify correct setup.
- Extend lifespan of nozzles.


---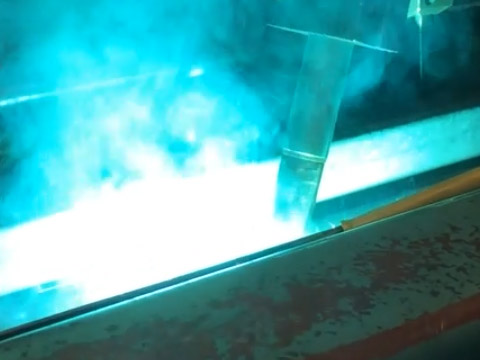 Flux-Cored Arc Welding
- Monitor carbides formation.
- Identify non-conforming wire.
- Identify specific features of interest to you.


---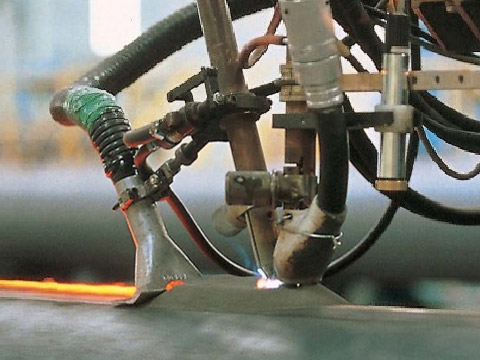 Submerged-Arc Welding
- Obtain process confidence.
- Verify correct setup.
- Identify defects on each layer.


---
SoundWeld is an industrial microphone, powerful software and simple display.

It is specifically developed for flawless integration with your existing equipment..
---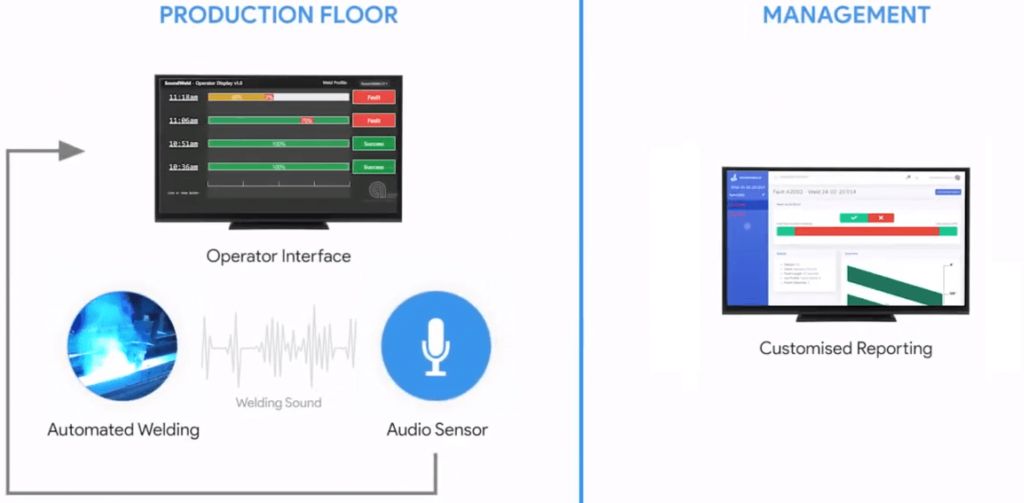 Tailored Solutions to meet your needs